Webinars
Thought Leader Series: The Guardrails of Retirement Distribution Planning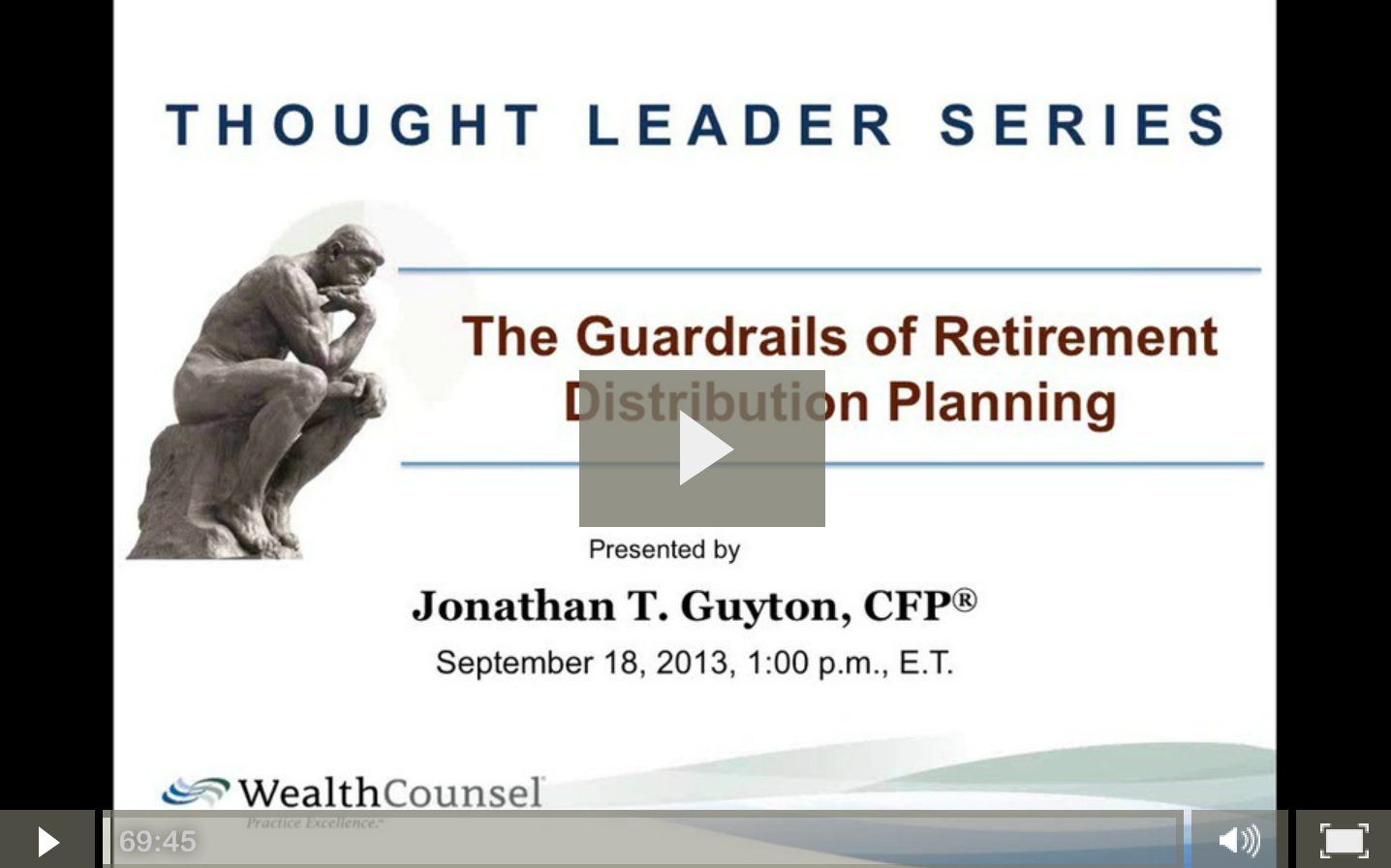 Presented by Jonathan Guyton, CFP®
Clients count on their financial advisors to use sound judgment in deciding when their retirement plans might be encountering rough waters and to tell them when, and to what extent, mid-course adjustments are necessary, all while communicating clearly and confidently, with empathy and without over-reaction. This webcast will enhance your abilities to:
Understand the research on how dynamic withdrawal policies impact safe withdrawal rates
Apply these dynamic withdrawal policies to retirement income planning
Make decisions about when distributions should (and need not) be adjusted
Utilize dynamic withdrawal policies to help clients weather severe economic storms
Clearly communicate withdrawal policies to establish expectations and inspire confidence.
Please fill out the form below to access the entire webinar.