LEGACIES OF GRATITUDE: HONORING MILITARY FAMILIES
WealthCounsel Stands supports families and communities across the country. Legacy building is at the heart of what we all do, and we hope to create a lasting impact in our communities and for our members that extend beyond document drafting.
This July 4th, the United States will celebrate 242 years of independence. While we get ready to set off fireworks and prime the barbecue, we cannot forget our military families who have worked so hard to protect the freedoms that all Americans enjoy. To honor their sacrifice and selfless dedication, WealthCounsel Stands is excited to have selected Operation Homefront as this month's charity. As a nationwide charity, Operation Homefront provides acute and long-term support services to thousands of military families every day.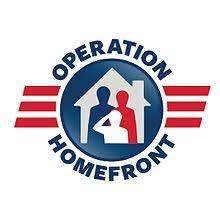 Operation Homefront helps military families overcome a myriad of challenges that are inherent in military service. In order to fulfill their mission to create stronger, more stable, and secure military families, Operation Homefront offers short-term critical financial assistance, mortgage-free homes, and reoccuring family support programs.

After years of serving their country, Operation Homefront believes that military families shouldn't have to struggle to get by. Rather, Operation Homefront hopes to be the conduit by which Americans can show their gratitude and support for our servicemen and women and their families.
Operation Gratitude
Military families experience a wide range of financial, social and personal challenges that greatly impact their ability to pay for basic needs such as housing, childcare, and food. Transitioning to civilian life is especially difficult. Roughly 1 in 5 veterans report taking over a year to find a civilian job. These problems can inevitably lead to eviction and home foreclosures. Wounded service members also experience acute financial stress while they wait for disability benefits to begin.
To help military families combat these issues, Operation Homefront has: housed more than 500 families in transitional, rent-free housing; provided over $64 million in home equity to military families; served holiday meals to over 80,000 families; distributed more than 300,000 school backpacks to military children filled with school supplies.
WealthCounsel Stands looks forward to serving the communities of our members and standing with Operation Homefront the same way we stand with our members. During July, WealthCounsel Stands is proud to give back to military families through a direct donation to Operation Homefront to help military families find the relief and support they so arguably deserve.
This is just the beginning, but we're excited to get to work and stand together.