The document solution system to elevate your trusts and estates practice.
The power of Wealth Docx to automate your document solutions makes client interviews more intuitive, lets you customize your solutions, and provides the consistency you need. Everytime.
The features in Wealth Docx will give your firm the edge.
With Wealth Docx, you get the input and expertise of leading trusts and estates attorneys. Use the dynamic content and contextual help to keep your practice up-to-date and a step ahead.

Take a look
at what's included
View below a sampling of the drafting documents included in the Core and Complete versions of Wealth Docx. You can also download a digital copy of the list.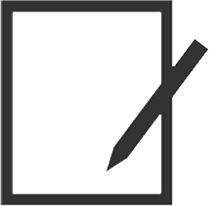 Core Version
Will System
Wills with and without tax-sensitive planning
Client Portfolio Inserts, Instructions, and Will Summaries
Ancillary Documents
(Including: Durable Powers of Attorney, Medical Directives, HIPAA Authorization, Anatomical Gift Forms, and Affidavits)
Living Trust System
Individual, Joint & Pour Over Revocable Trusts
Funding Instructions
Comprehensive Interview Questionnaires
Estate tax planning including marital deduction planning (Clayton Election and generation-skipping transfer tax (GSTT))
Continuing and testamentary trusts for beneficiaries
Comprehensive charitable planning, including testamentary charitable trusts and private foundations
Trust Protector provisions
Conduit trust provisions for retirement accounts
Ancillary Documents (Including Pour-Over Wills, Powers of Attorney, Property Agreements and More!)

Client Letters Suite
Spousal Conflict Waiver
Initial Client Letters
Intake Worksheets/Comprehensive Interview Questionnaires
Engagement/Disengagement Letters
Invoices

Trust Protector Supporting Documents
Approval/Rejection of Accounting
Exercise of Powers Documents
Replacement/Removal/Resignation Documents

Complete Version
(includes all Core document systems)
Irrevocable Trust System
Individual and Joint Irrevocable Life Insurance Trusts (ILIT)
Domestic Asset Protection Trust (Alaska, Delaware, Nevada, South Dakota)
Third-Party DAPT (aka Hybrid Domestic Asset Protection Trust)
Gifting Trust
Trust Protector Provisions
Health and Education Exclusion Trust (HEET)
Inheritor's Trust (BETIR, BDIT, BDGT)
Intentionally Defective Grantor Trust (IDGT)
IDGT Gift and Sale Documents
2503(c) Minor's Trust

Ancillary Documents
(Including: Certificate of Trust, Demand Right Notification, Trustee Resignation and Removal, Promissory Note, Client Letters and Enclosures, and More!)
Charitable Planning System
Charitable Remainder Trust (CRAT, CRUT, NICRUT, NIMCRUT, FLIP-CRUT)
Charitable Lead Trust (CLAT, CLUT)
Private Foundations - Corporate and Trust
Ancillary Documents
(Including: Gift Agreements, Gift Annuity Agreements, Life Estate Reserved Deeds, Maintenance and Ownership Agreements, Certificate of Trust, and More!)

Retirement Planning System
Stand-Alone Retirement Trust (Conduit, Accumulation, or "Switch" Trusts)
Retirement Plan Beneficiary Designations (Including IRA Beneficiary Designation and Qualified Plan Designation Forms)
Ancillary Documents
(Including: Certificates of Trust, Funding Instructions and Forms, Operating Guidelines, Client Letters, and More!)

Qualified Terminable Interest Property (QTIP) Trust System
Lifetime QTIP Trust
Ancillary Documents
(Including: QTIP Certificate of Trust, Trustee Removal and Replacement, and More!)

Qualified Personal Residence Trust (QPRT) System
Qualified Personal Residence Trust (QPRT)
Ancillary Documents
(Including: QPRT Certificate of Trust, Trustee Removal and Replacement, and More!)

Grantor Retained Trust (GRT) System
Grantor Retained Trust (GRAT, GRUT, GRIT)
Ancillary Documents
(Including: GRT Certificate of Trust, Trustee Removal and Replacement, and More!)

Family Limited Partnership System
Entity Formation Documents
Partnership Agreement
FLP Gift and Sale Documents
Funding and Transfer Documents
(Including: Private Annuities, Self-Cancelling Installment Note, Assignments, and More!)
Correspondence Templates and Design Checklists
Ancillary Documents
(Including: Client Letters and More!)

Limited Liability Company System
Entity Formation Documents
LLC Operating Agreement
Funding and Transfer Documents
Ancillary Documents
(Including: Client Correspondence Templates, Solvency Certificate, Organizational Meetings, and More!)

Business Succession Planning System
Buy-Sell Agreements
Employee Purchase and Bonus
Stay Bonus
83(b) Election
Ancillary Documents
(Including: Deferred Compensation Agreement, Top Hat IRS Letter, and More!)

Supplemental Needs Trust System (Third Party)
Individual or Joint Supplemental Needs Trust
Ancillary Documents
(Including: Memorandum of Intent, Certificates of Trust, and More!)

Physician's System
Domestic Asset Protection Trust (Alaska, Delaware, Nevada, and South Dakota)
Administrative Services Agreement
Practice Buy-in Agreement
Equipment Lease
Physician Employment Agreement
Premise Lease Agreement
Transmutation Agreement Waiver

Check out these
featured downloads