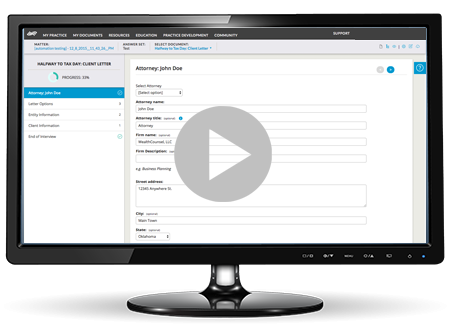 BUSINESS DOCX: THE RIGHT FEATURES FOR THE RIGHT DOCUMENTS
With helpful and intuitive document preview and interview features—as well as ways to reflect client preferences immediately—you'll wonder how you ever got along without this drafting system.
SEE VIDEO

Take a look
at what's included
Below is an interactive list of all the document solutions Business Docx can help you create. Click through and view the descriptions or download the complete document drafting overview here.