Business Law
Business Law
Steps To Get Business Owners Started On Succession Planning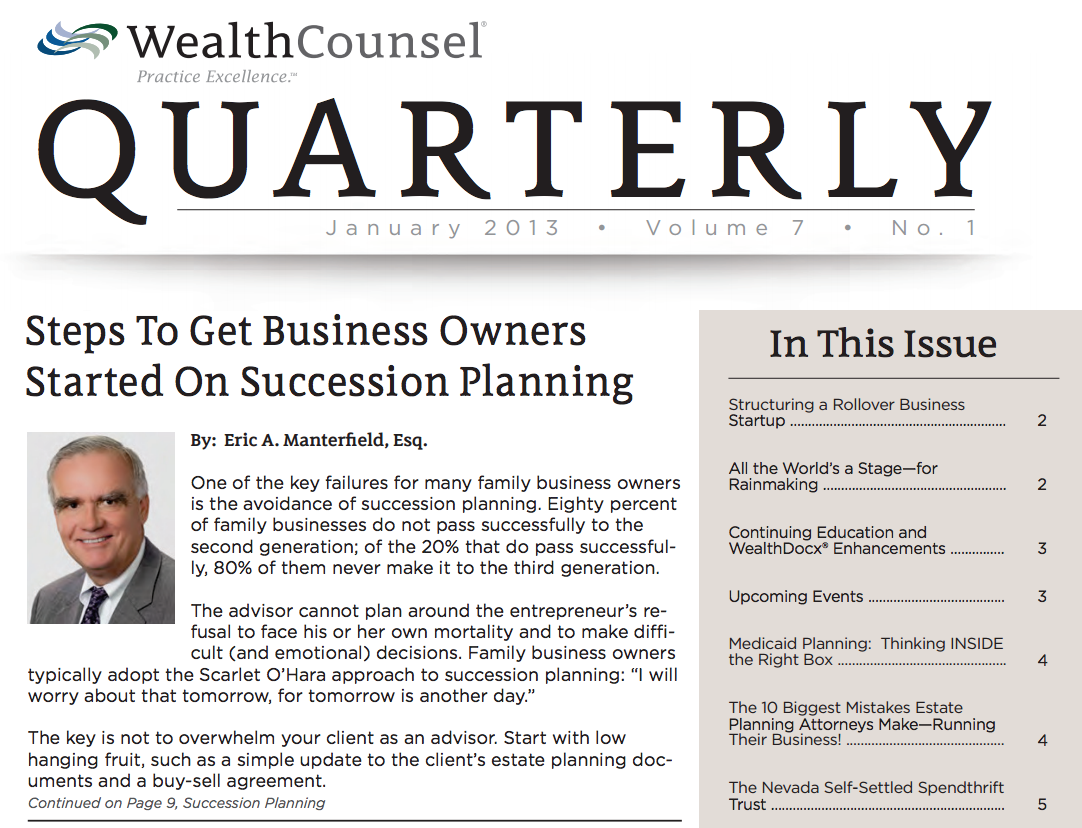 By: Eric A. Manterfield, Esq.

The advisor cannot plan around the entrepreneur's refusal to face his or her own mortality and to make difficult (and emotional) decisions. Family business owners typically adopt the Scarlet O'Hara approach to succession planning: "I will worry about that tomorrow, for tomorrow is another day." The key is not to overwhelm your client as an advisor. Start with low hanging fruit, such as a simple update to the client's estate planning documents and a buy-sell agreement.
To read more about the steps to get business owners started on succession planning, please complete the form below.
---
Complete the form to get your free guide
Get the Premier Magazine for Industry Thought Leaders