Systems and Workflows
Systems and Workflows
How to Implement an Estate Planning Maintenance Program – NO KIDDING!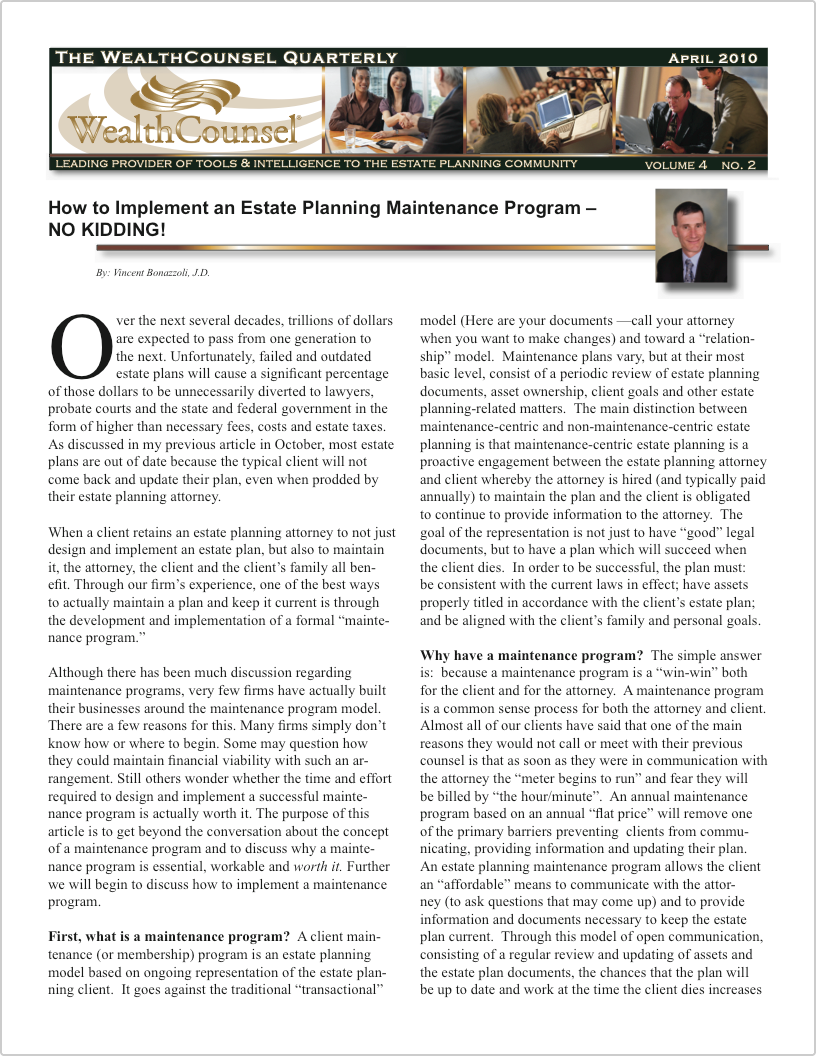 Within the next ten years, the estate planning maintenance program model will become the industry standard. With the economic, cultural and estate tax law changes occurring at an alarming pace, a maintenance program is no longer just a "good idea". It is an essential element to having an estate plan work at death. Furthermore, from the law firm's perspective, the annual maintenance program can create a financially viable and vibrant estate planning practice that will thrive and prosper during recessionary periods and in the face of uncertainty in the estate tax laws.
To learn more about the estate planning maintenance program model and to access the article, please fill out the form below.
---
Complete the form to get your free guide
Get the Premier Magazine for Industry Thought Leaders