Articles
The Enviable Dilemma - Concentrated Stock: Hold, Sell, or Hedge?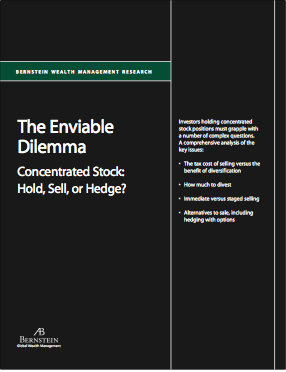 by Bernstein Wealth Management Research Reports

Investors holding concentrated stock positions must grapple with a number of complex questions. A comprehensive analysis of the key issues:
The tax cost of selling versus the benefit of diversification
How much to divest
Immediate versus staged selling
Alternatives to sale, including hedging with options
Learn more about managing highly concentrated wealth by downloading this document.