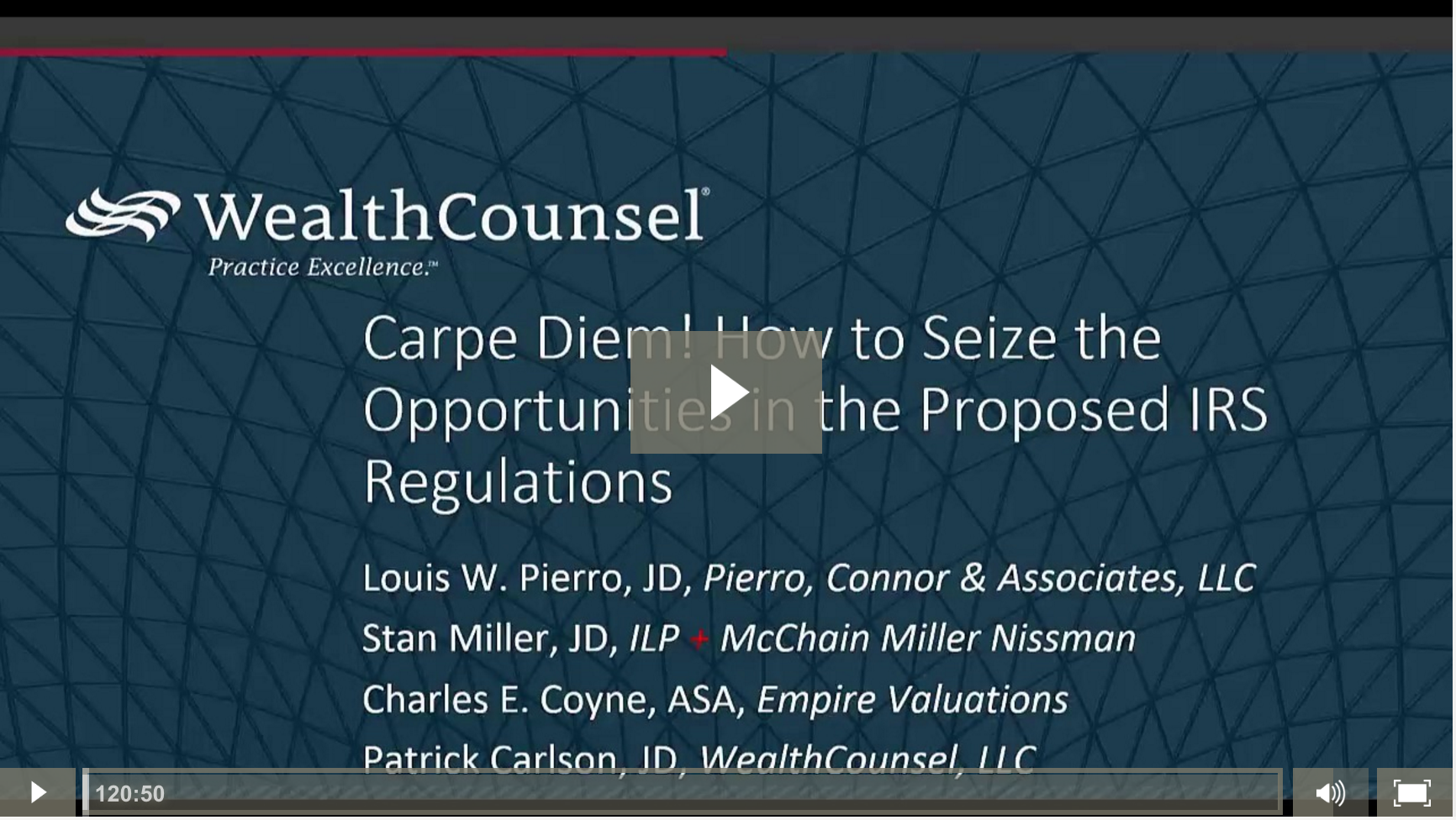 Carpe Diem! How to Seize the Opportunities in the Proposed IRS Regulations
Presented by:
Louis W. Pierro, JD Stan Miller, JD Charles Coyne, ASA Patrick Carlson, JD, LLM (Taxation)
The IRS recently announced sweeping changes to the ways our clients will be able to reduce taxes on their estates going forward. These changes announced as proposed regulations to section 2704 of the Internal Revenue Code, dealing with fractional interest discounts, are scheduled to become final at the end of 2016. Consequently there is a short timeframe...
More Webinars
---